The Ghost on Skeletal Cock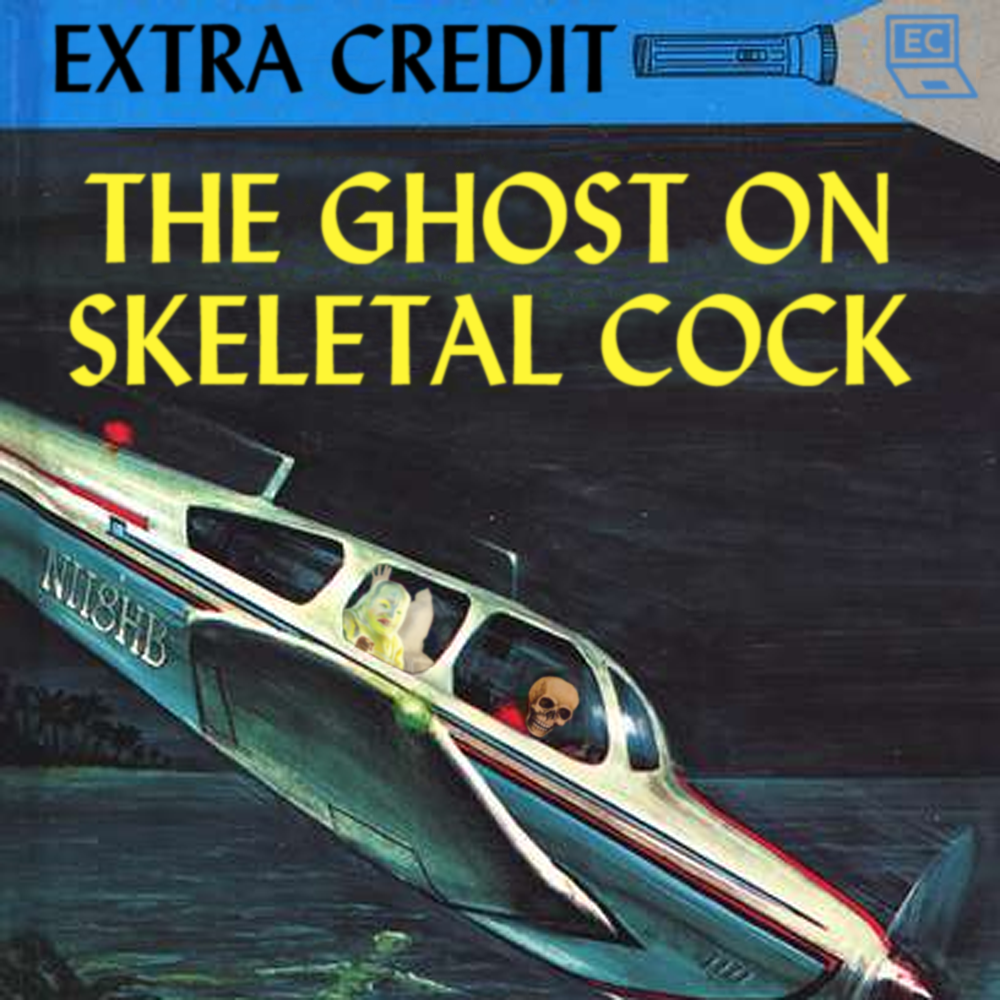 Episode 139 — Released Oct 8 2021
How's your love life? Dead? Well you're not alone!
The internet is filled with very real, very sexy tales of ghosts, ghouls, skeletons, and demons that pull their blankets or make them look at porn. If that sounds hot to you, well you're a fool because ghosts are cold.
Join us on an adventure across equally credible and prestigious sources as we scare up some lovin'.
This week, Extra Credit means in the Hitachi Magic Wand kind of way.
With Sanguinary Novel, Chai Tea Latte, Shell Game, and featuring Boots Raingear and Adam Bozarth
Edited by myteenagedreamended
Content provided by Breakfast, Malt, GamerFuji, and Girlkisser420
Cover art by THE LESBIATHAN

Subject featured
http://www.nytimes.com/2011/07/17/magazine/talk-paz-de-la-huerta.html?_r=0
http://www.experienceproject.com/
http://www.yourghoststories.com/
http://www.spellsofmagic.com/spells/love_spells/erotic_spells/
https://teradoration.tumblr.com/
https://www.clips4sale.com/
Music used
Supernatural by Ke$ha
Move Your Dead Bones by Dr. Reanimator