Steamed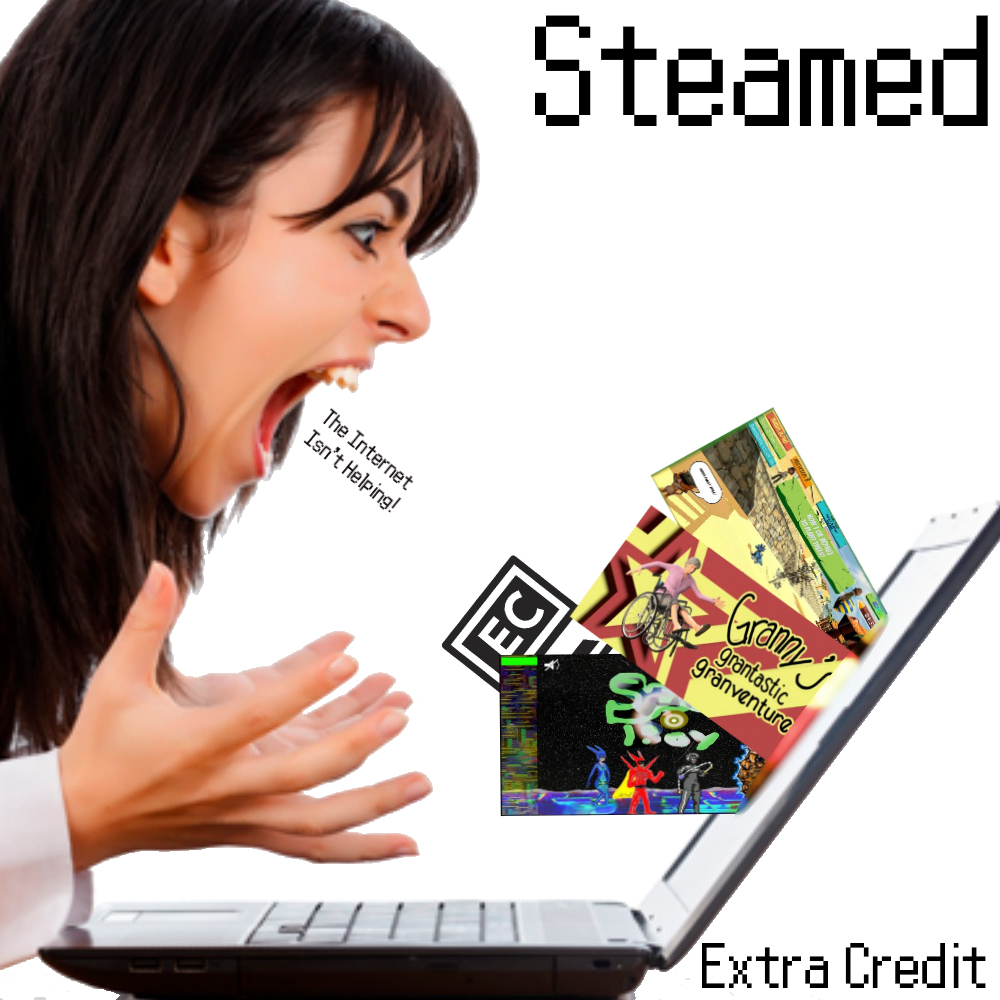 Episode 108 — Released Dec 4 2020
We all can't help but be aware of omnipresent game distribution platform Steam. This titan of the market has few competitors that can stack up to it, which surely means that its dedication to quality and innovation is second to none.
Or maybe just that you can shovel whatever the hell you want onto it and then sound off however the hell you want in response.
Join us as we explore just a small sampling of the various games featured on Steam and the thoughts of the gamers who purchase and play them in the form of totally coherent and reasonable reviews.
This week Extra Credit really wants to play Star Boy.
With Dijon Du Jour, The Heavenator, Dr. Activisionary, Turtle, Shell Game, and featuring Frank West
Edited by Shell Game
Content provided by Secret Gaygent 69
Cover art by Shell Game

Subject featured
https://store.steampowered.com/
Music used
Steam by Peter Gabriel
Steam Heat by Doris Day