When's The F Plus Gonna Have A Vore Episode?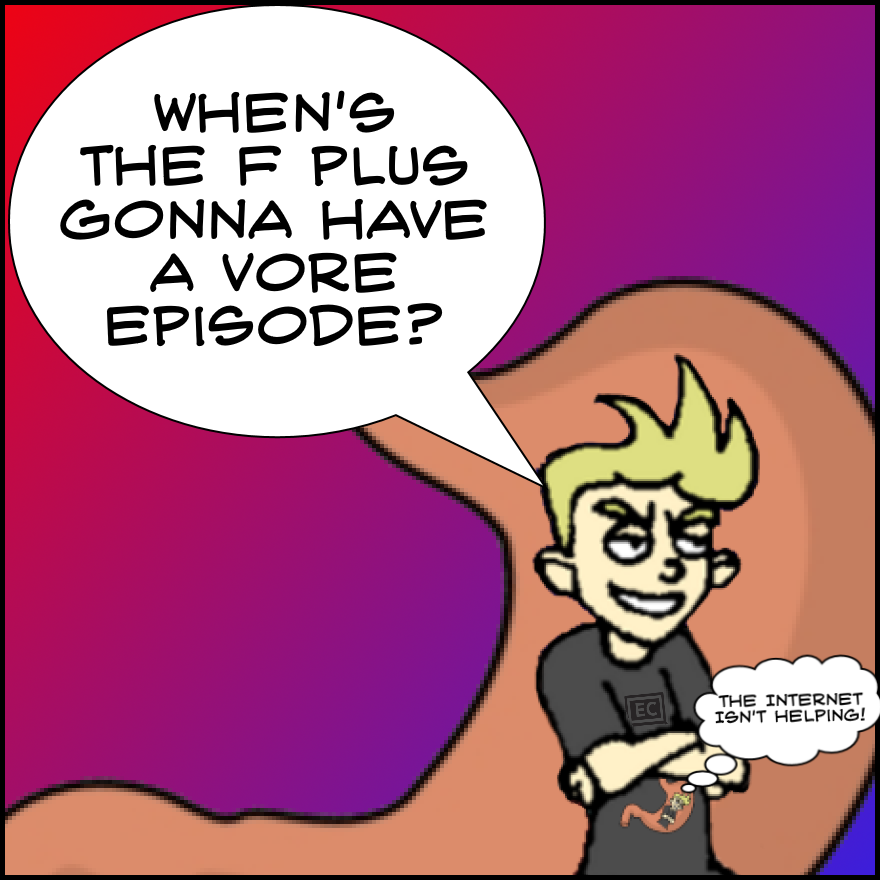 Episode 103 — Released Oct 9 2020
Look, I know you're all sick of this subject, but The F Plus won't cover it so we have to have YET ANOTHER EPISODE ON VORE.
So go ahead and put on your bibs and get ready for some sloppy seconds as we force feed Boots some small living creatures so that maybe he'll finally understand the subject, and maybe one day he can convince Lemon to have an episode on vore.
This week, Extra Credit is committing to the bit.
With Positive Stress, Malt, Chai Tea Latte, Shell Game, and featuring Boots Raingear
Edited by Shell Game
Content provided by The Smoking Dad
Cover art by Shell Game and Shadow and Chug (Powerup Comics)

Subject featured
https://old.reddit.com/r/Vore/
Music used
If I'm Gonna Eat Somebody (It Might as Well Be You) by Tone Lōc
I Eat Cannibals by Toto Coelo