Shall I Compare Thee to a Filthy Perv?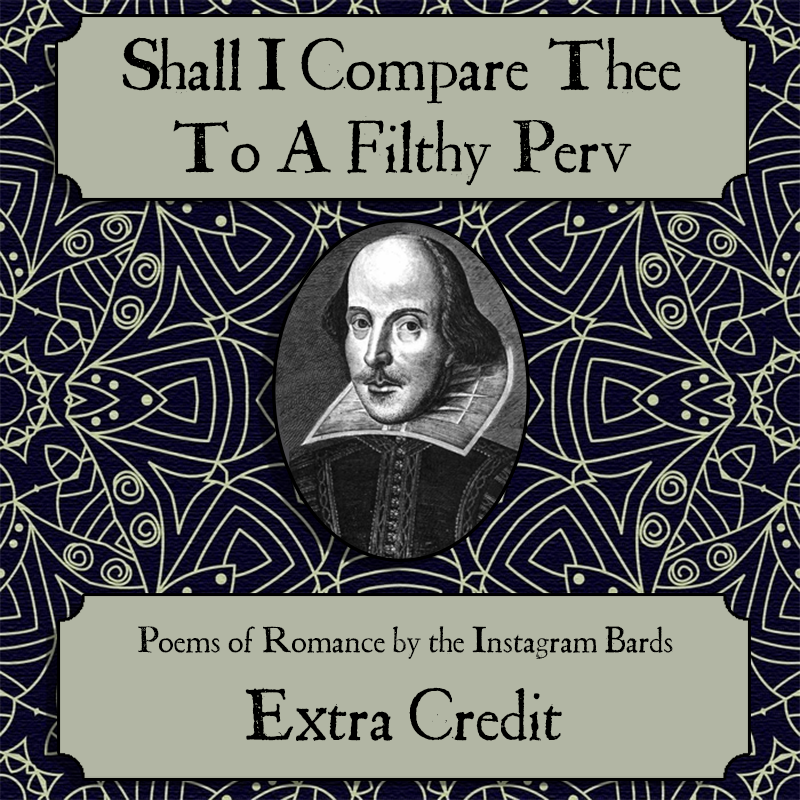 Episode 101 — Released Sep 11 2020
Poetry has long evoked a sense of romanticism and intimacy that a lover can use to express their feelings to the object of their affection. Sometimes, though, those feelings are actually really gross and have poor scansion. Lucky for us all, Instagram has cultivated a community for such erotic poets to hone their horny craft into something truly suggestive of the depths of their lust, if not their creativity.
You can get the sexual harassment from the creepy middle-aged guy and the lady who shares WAY too much at the slam poetry open mic with stock backgrounds that look like crumpled up paper. Or in some cases are just pictures of a naked lady with cum on her.
This week, Extra Credit bruises our pearl.
With THE LESBIATHAN, Beelzeboob, Chai Tea Latte, Shell Game, and featuring Boots Raingear and Ironicus
Edited by Shell Game
Content provided by Dijon Du Jour
Cover art by The Heavenator

Subject featured
https://www.instagram.com/harbourpoetry/
https://www.instagram.com/eroticpoetry69/
https://www.instagram.com/poeteek/
https://www.instagram.com/erotic.unapologetic___thoughts/
https://www.instagram.com/modernsappho69/
https://www.instagram.com/puta.poetry/
Music used
Poetry Man by Phoebe Snow
Poetry In Motion by Johnny Tillotson