Foal Me Twice…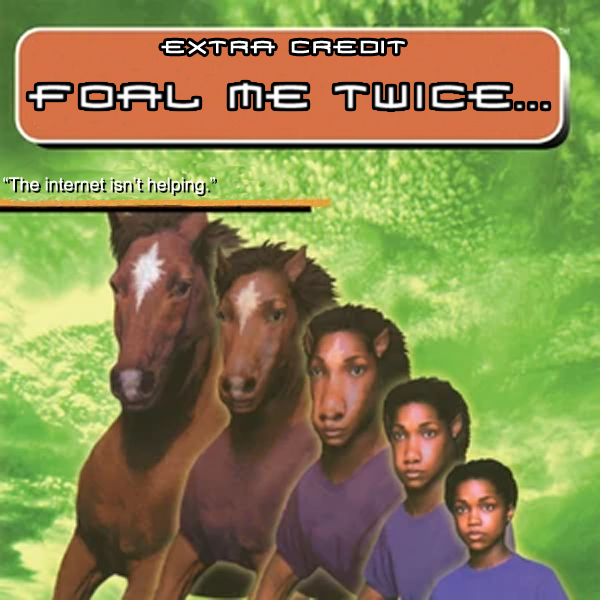 Episode 111 — Released Jan 1 2021
The internet really just wants to be a horse!
If WisheRs Were Horses is a website that has been live and updated since 1997! Its mission: to approach myriad theories and methods of becoming a horse. Like, physically. The author of this site explores scientific, mystic, and faith-based methods that might maybe someday kinda possibly turn you into a horse. But are you truly ready?
Join us as we figure out if we are prepared for all the possible problems that could arise from becoming a horse. Will we change upstairs and not know how to get down? Will we attract a horny stallion? All these things and more will be considered.
This week, Extra Credit really talks about turning into a horse again, what is with this trend???
Readers: THE LESBIATHAN, Positive Stress, The Heavenator, Shell Game, Ironicus
Music: Pony by Ginuwine, Horses by Math the Band, Mr. Ed Theme by Jay Livingston
With THE LESBIATHAN, Positive Stress, The Heavenator, Shell Game, and featuring Ironicus
Edited by Mix
Content provided by Secret Gaygent 69
Cover art by THE LESBIATHAN

Subject featured
http://www.unicorn-dream.co.uk/
Music used
Pony by Ginuwine
Horses by Math the Band
Mr. Ed Theme by Jay Livingston