12% Anime By Volume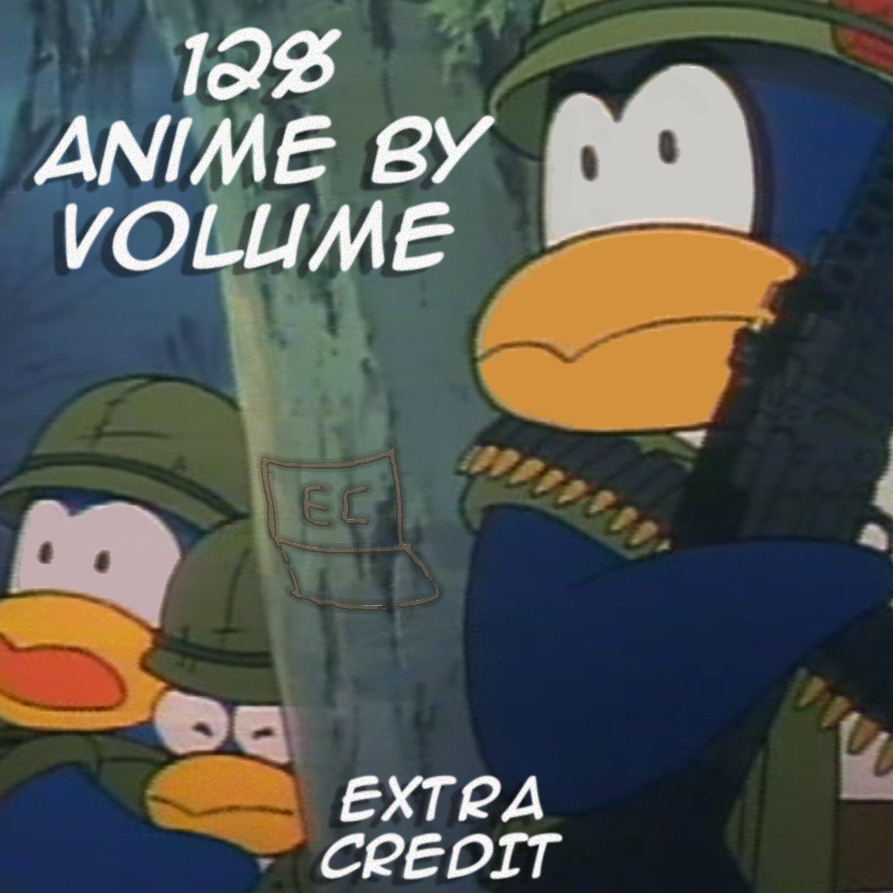 Episode 109 — Released Dec 18 2020
Imagine ending up in a conversation at a bar with a guy who brews his own beer. Imagine having to hear his very scattered, arcane ramblings and pretend to care. Now imagine you turn back towards the bar and the guy on the other side takes this as a cue to start telling you about his favorite anime about girl mecha pilots. You know that he's getting off to it, but he won't betray that in words… yet. Well now you've looked to your left, you've looked to your right, and lo and behold, you're the fool in this situation.
animebeers.com is the labor of love of a man with the palate of a child and the tastes of a manchild. Here the dire work of "pairing" "microbrews" with "anime" and offering them to the reader with some semblance of review of the experience is done. Each beverage has many similar flavors, but one blatantly absent one is anything remotely near the taste of beer.
This week, Extra Credit can't get the taste of flan out of their mouths.
Readers
Dijon Du Jour, The Heavenator, Sanguinary Novel, Shell Game, and featuring Boots Raingear and JW Friedman.
Music
Drinkin' – Real Big Fish
Pour Some Sugar on Me – Def Leppard
With Dijon Du Jour, The Heavenator, Sanguinary Novel, Shell Game, and featuring Boots Raingear and JW Friedman
Edited by Shell Game
Content provided by Dijon Du Jour
Cover art by The Heavenator

Subject featured
https://www.animebeers.com
Music used
Drinkin' by Reel Big Fish
Pour Some Sugar on Me by Def Leppard