Only the Preambles to Porn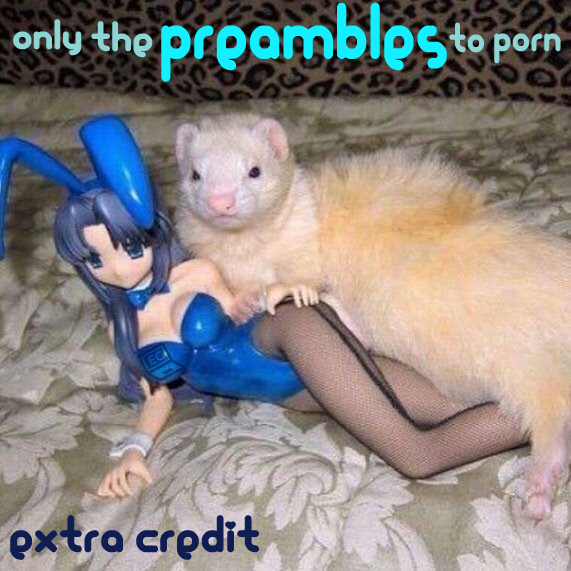 Episode 81 — Released Dec 6 2019
Making friends on the internet is fun! But what if, instead of friends, you made awkward acquaintances with a sex clown?
Yeah. We got your number.
Meet Amazing Ferret, a moderator of r/sexypenpals and innuendo artist extraordinaire! She spends a great deal of time crafting settings and plots to entice the lonely hearts of reddit to roleplay in with her. She seeks to jerk off your mind as well as your genitals, so be prepared for some short stories that are sure to make your boner get so distracted it might just take a nap before she gets to any actual fucking.
She'll do ANYTHING! Except for certain things. But sometimes she'll do those things. Unless she won't. No matter how permissive she's feeling, one things for sure: she will not pass up a chance to make a cum pun.
This week, Extra Credit is cucked by an NPC. Literally.
With Ganymede, Dijon Du Jour, Chai Tea Latte, Dr. Activisionary, and featuring Frank West
Edited by myteenagedreamended
Content provided by Mix
Cover art by Mix

Subject featured
https://www.reddit.com/r/dirtypenpals/
Music used
Erotica by Madonna
Do You Wanna Touch Me by Joan Jett & the Blackhearts