Scary Stories to Tell in the Bark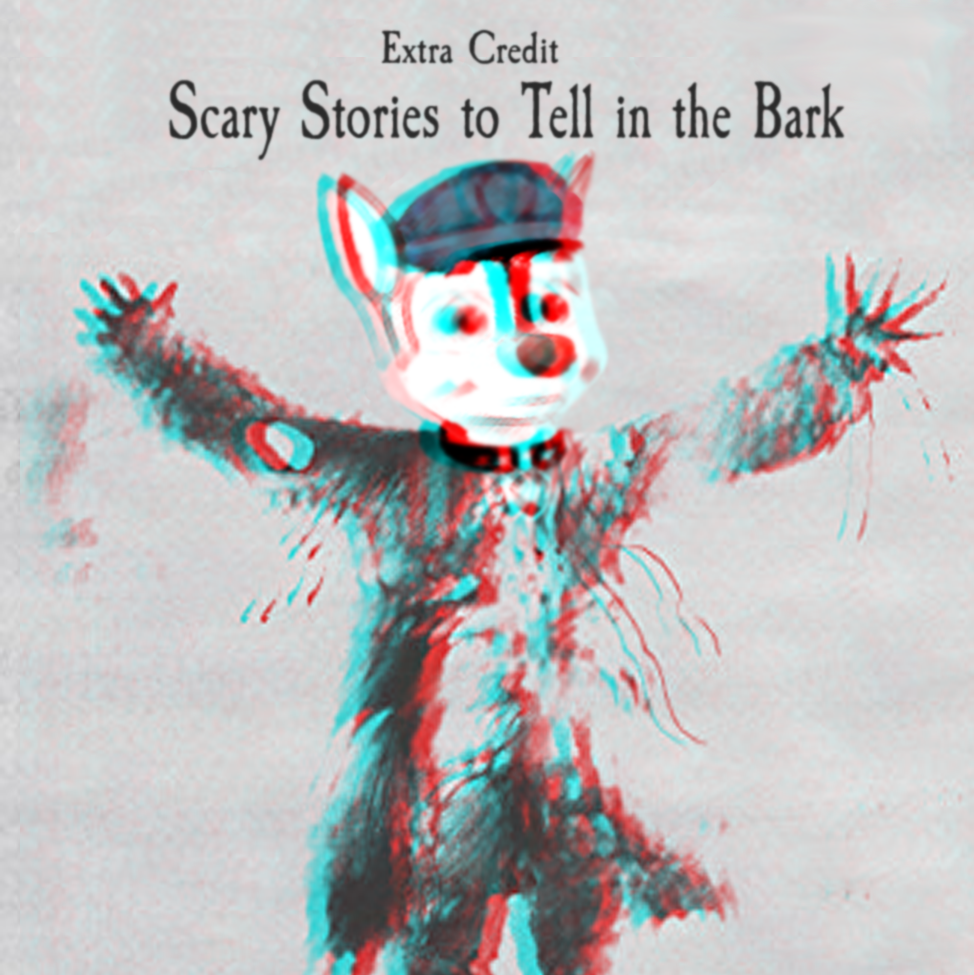 Episode 78 — Released Oct 25 2019
Close the blinds, dim the lights, and huddle up close to your podcast player of choice! We're about to get SPOOKY!
Creepypasta, the drawn out, dying meme-dium that originated as dumb shit you copied from 4chan and spiraled into inane stories about whatever cartoon or video game you want, is still around and finding all kinds of IPs to butcher into a story with vaguely menacing undertones and blood. Many wikias have emerged, dedicated to cataloging all creepypasta that's fit to submit about their particular focus. One such wikia, the Paw Patrol Creepypasta Wiki, happens to be the highlight of today's episode!
Listen if you dare, to the horrible fates of boys who turn into girls, dogs who become zombies, and users who cross founder SirBlaze!
This week, Extra Credit learns that Rubble is the only good dog.
With Beelzeboob, Malt, Sanguinary Novel, Shell Game, and featuring Ironicus
Edited by Shell Game
Content provided by Mix
Cover art by THE LESBIATHAN

Subject featured
https://paw-patrol-creepypasta.fandom.com/wiki/
Music used
A Nightmare On My Street by DJ Jazzy Jeff & The Fresh Prince
PAW Patrol Theme Song Remix in 3 Ways by Nick Jr.