Rant Rampage Repeat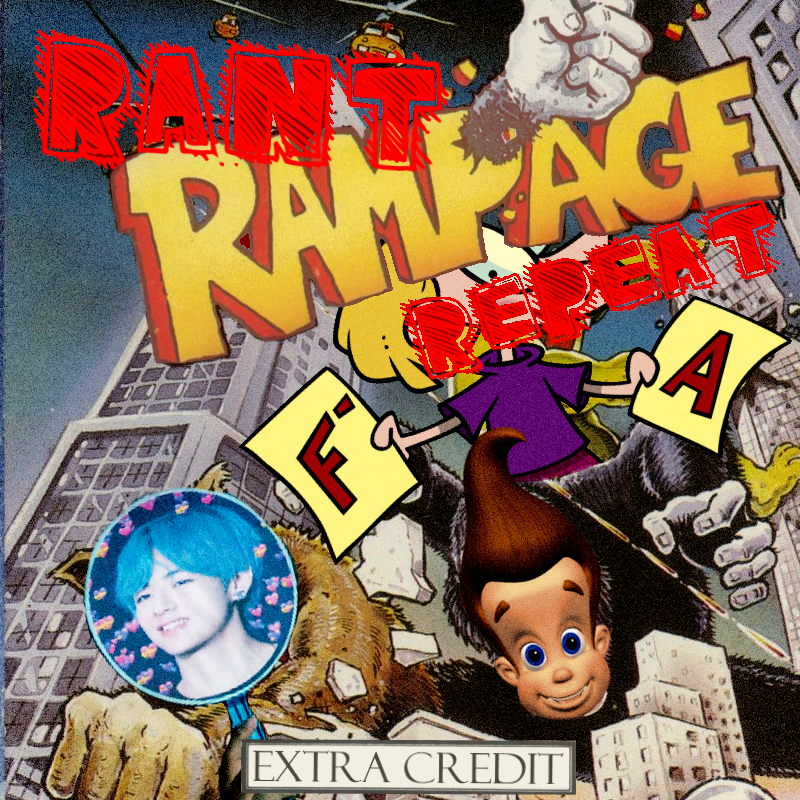 Episode 148 — Released Mar 25 2022
Though each passing generation witnesses great shifts and turmoil, one thing never changes: teens love to complain.
Enter Rant Rampage, a site for people to rant about whatever, whenever, to an audience of no one. We here at Extra Credit decided it had been too long since we had engaged in our favorite pastime: laughing at children. So come along with us as we witness our future, relish our past, and yes, yet again speculate about what is or isn't en vogue.
This week, Extra Credit is 10,000 years old.
With THE LESBIATHAN, Turtle, Breakfast, Spaced God, Frank West, and Shell Game
Edited by myteenagedreamended
Content provided by Secret Gaygent 69
Cover art by Shell Game

Music used
Into a Hole by Kilslug
Watch Song by Shellac