Extra Credit Presents! Maid In Hell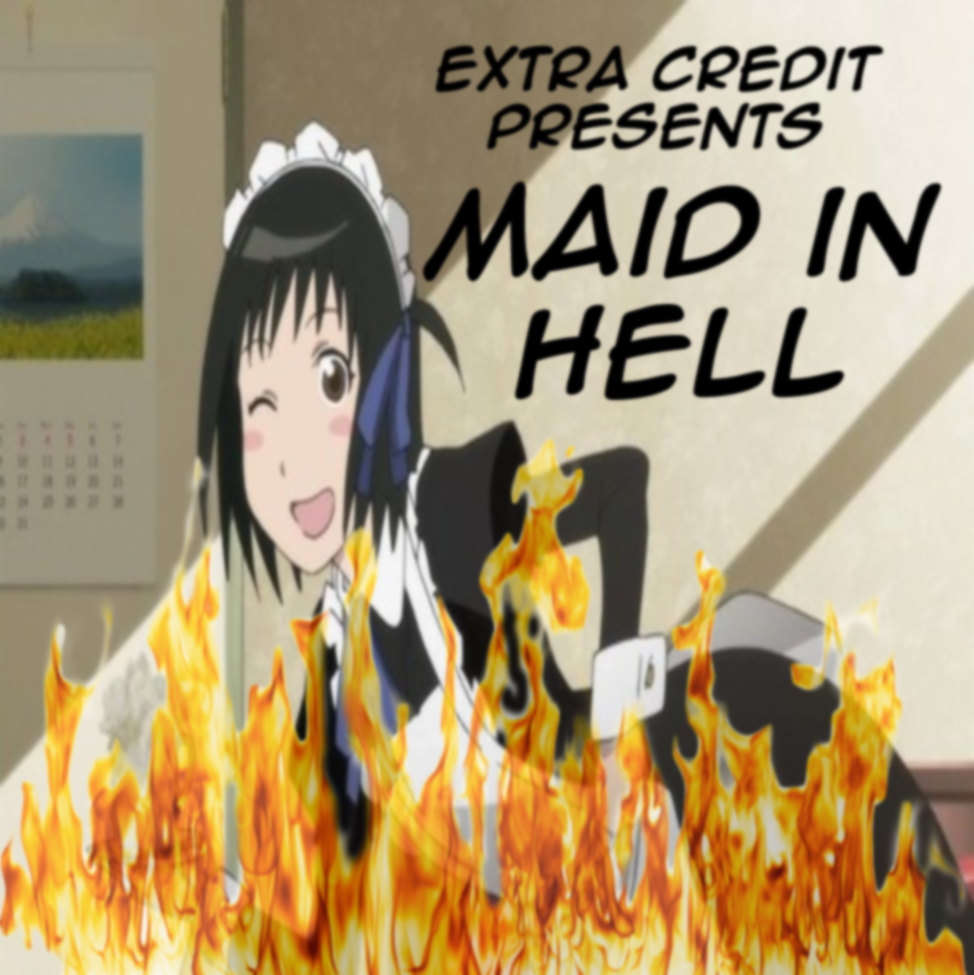 Episode 50A — Released Nov 4 2018
The time has come! Extra Credit crosses over with THE LESBIATHAN's podcast Pen and Paper Bullshit and gives you a horrible, horrible game to endure along with us!
Maid RPG is a poorly constructed, disgusting game where you play as an Anime Maid complete with anime personality traits, signed randomly by dice roll. Tonight's game takes us through some familiar subjects if you've listened to The FPlus as frequently as we do.
This week, Extra Credit traverses a forest of piss.
(Content Warning: Self harm mentioned in source material. Quickly skipped past. Also Maid RPG is really gross in general.)
Hosted by THE LESBIATHAN
With Mix, Dijon Du Jour, The Heavenator, Shell Game, and featuring Nutshell Gulag
Edited by THE LESBIATHAN
Cover art by THE LESBIATHAN

Music used
Overlord Season 3 Opening by MYTH & ROID
It's Not Ero (feat. Senah Kim) by Isaac Schankler