Nobody Cared Who I Was Until I Put on The $30 Mask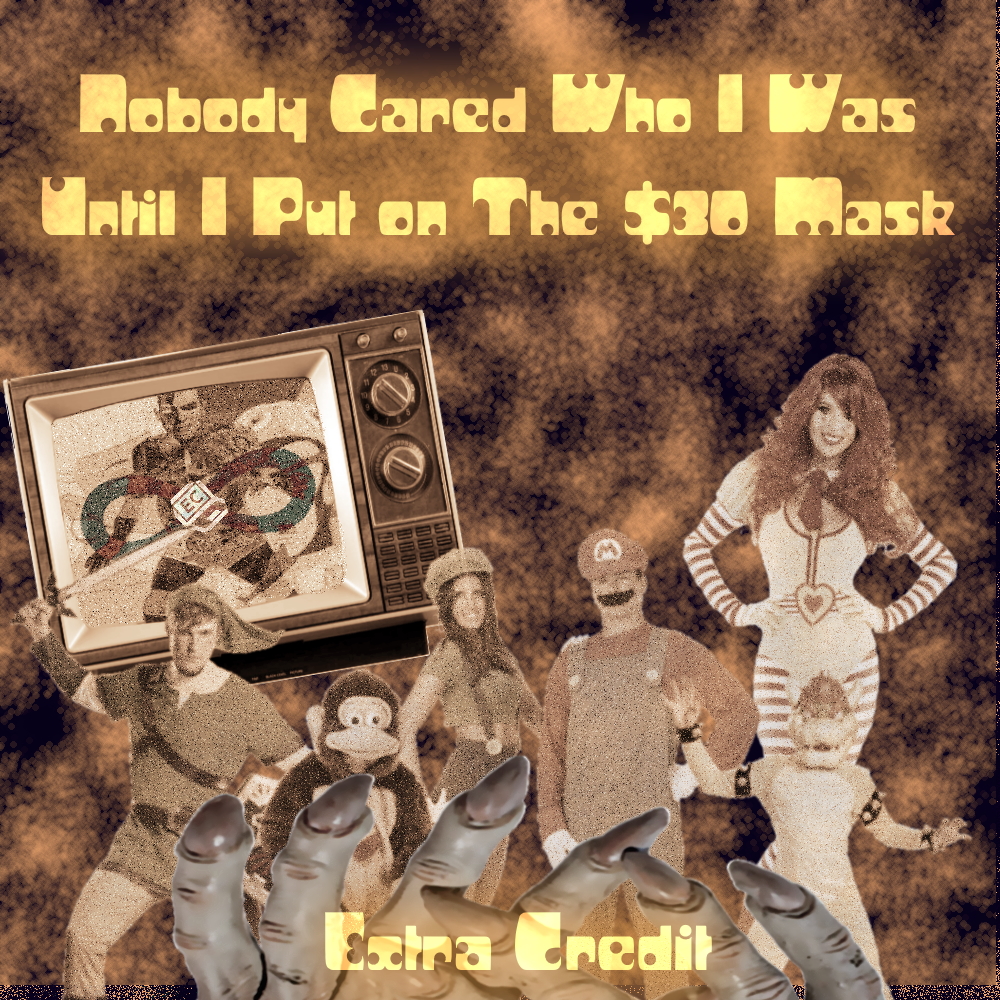 Episode 87 — Released Feb 28 2020
It's almost March! Let's celebrate Halloween.
So a buncha us decided rather than go to a party or watch scary movies or fall asleep and leaving kids outside wondering if we're giving candy or not, we would just sit down in front of our computers and read stupid shit from the internet. Yeah, it surprised us too!
Pulled from the dump just in time to record on the 31st and to edit for release on a date clearly nowhere near October, the document we read was on halloweencostumes.com! That's right! It's another product description episode. And this time, the product is man! And woman. Mostly sexy woman. And Plus Sized Doc Brown. And a couple clowns.
But that's not all! In order to round out this spooktacular recording, Wrought also found us a lovely creepypasta to read! So be sure not to listen with the lights off!
This week, Extra Credit fucking hates Becky and wishes she would just divorce us already.
With THE LESBIATHAN, Dijon Du Jour, The Heavenator, Malt, Shell Game, and featuring Nutshell Gulag
Edited by Mix
Content provided by Puppy Time and Wrought
Cover art by Shell Game

Subject featured
https://www.halloweencostumes.com
Music used
Prelude + This Ain't No Halloween Costume by Bloodsucking Zombies From Outer Space
Trick Or Treat by Ghost Town
Additional Fun