In the Words of the Chicken Man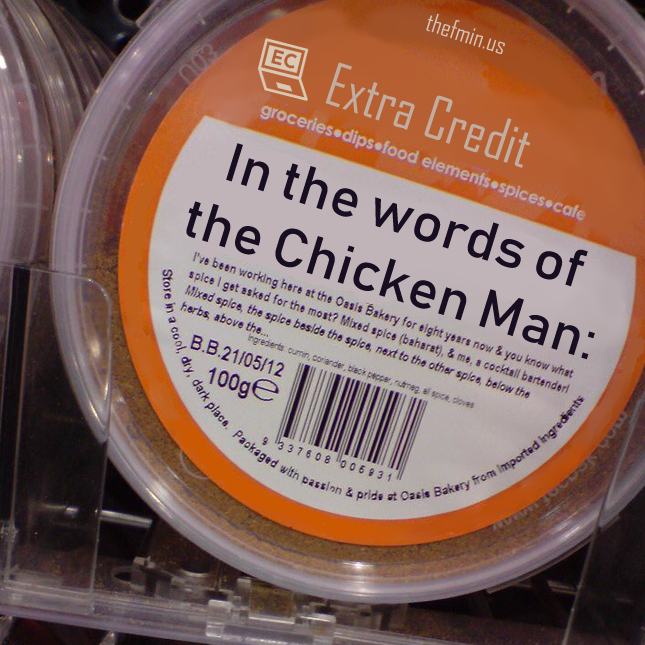 Episode 80 — Released Nov 22 2019
Looking to add a special something to your dish? Look no further than Oasis foods in Australia. Seriously. Don't look any further than that. For a lot of you, that's quite a long ways! (Except you Grassdragon, you could get there faster than us. Hi!) But regardless of distance, the magic of the internet brings their vast array of spices from their website to our screens. Unsure which will be the right one for the job? Well there's bound to be some helpful descriptions to set you on the right track! …right?
Wrong!
Prepare to be baffled, confused, and, at times, unamused by the antics of an owner with too much time on his hands and not enough oversight in the copywriting department. One may suggest this man missed out on his stand-up career, but we're about to prove that's for the better. Happy Thanksgiving!
This week, Shell Game unashamedly revives a defunct segment format from The F Plus and forces you to listen to it.
With Ganymede, Chai Tea Latte, Shell Game, and featuring Nutshell Gulag and Adam Bozarth
Edited by Mix
Content provided by Mix
Cover art by Mix

Subject featured
https://oasisonline.com.au/
Music used
Herb Tree by Collie Buddz
Spices by ZOD1AC/goosetaf