Youth or Consequences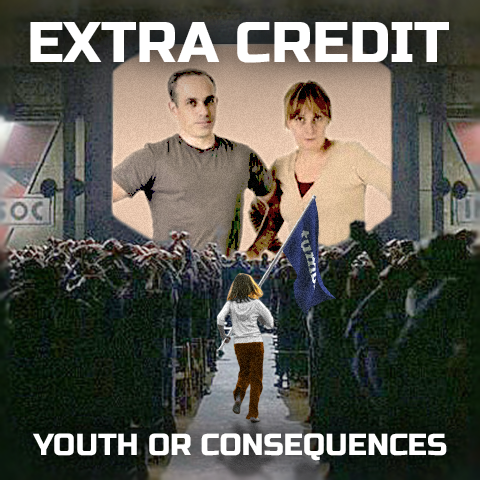 Episode 35 — Released Mar 18 2018
Being a kid is rough. You have to deal with school, peer pressure, college applications, identity crises… And on top of all that, sometimes your parents make you eat broccoli! If that isn't a cry for suffrage, I don't know what is!
Meet the mindset of adult privilege: the notion that every single thing an adult tells a child to do, be it homework or watching something other than anime, it is an example of the socially constructed hierarchy that keeps kids down. In the past, school-survival.net was the core of child activism. Nowadays, Tumblr has picked up the slack left by the now defunct forum. Could such a shift be just the change in perception these frustrated teens need? Our expert panel of adults finds the answer to be a definitive NO!
This week, Extra Credit goes to an A7X concert.
With Shell Game, Sherman Tank, THE LESBIATHAN, and Amelia Blank
Edited by Shell Game
Content provided by Cheapskate and Shell Game
Cover art by Ashto

Subject featured
school-survival.net
http://an-adult-once-told-me.tumblr.com
Music used
Kids in America by Kim Wilde
Video Games by Black Out